Court TV has partnered with the American Bar Association's (ABA) 13th Annual Moot Court Competition, where law student finalists will go head-to-head arguing a case in front of a mock court.
Presented by the ABA Forum on Communications Law, the First Amendment and Media Law Diversity Moot Court Competition is designed to give minority law students not only an opportunity to meet many of the lawyers who are active in the communications law bar, but also a chance to practice media law in real life.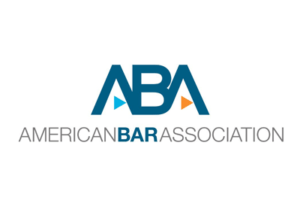 Four finalists will receive cash awards and an opportunity to work with a top law firm, media company, or First Amendment nonprofit group.
This year's hypothetical case will cover a variety of topics from traditional media law issues to digital media and regulatory advocacy.
Due to COVID-19, this year's Forum will be held entirely online via video conference and feature judges that are partners at top law firms, in-house counsel at major media companies, and members of the judiciary.
ROUND ONE

Friday, January 29, 2020 | 2:30 – 8:30pm ET

ROUND TWO

Monday, February 1, 2020 | 2- 4pm ET

FINAL ROUND

Tuesday 2, 2020 | 5 – 6:30pm ET