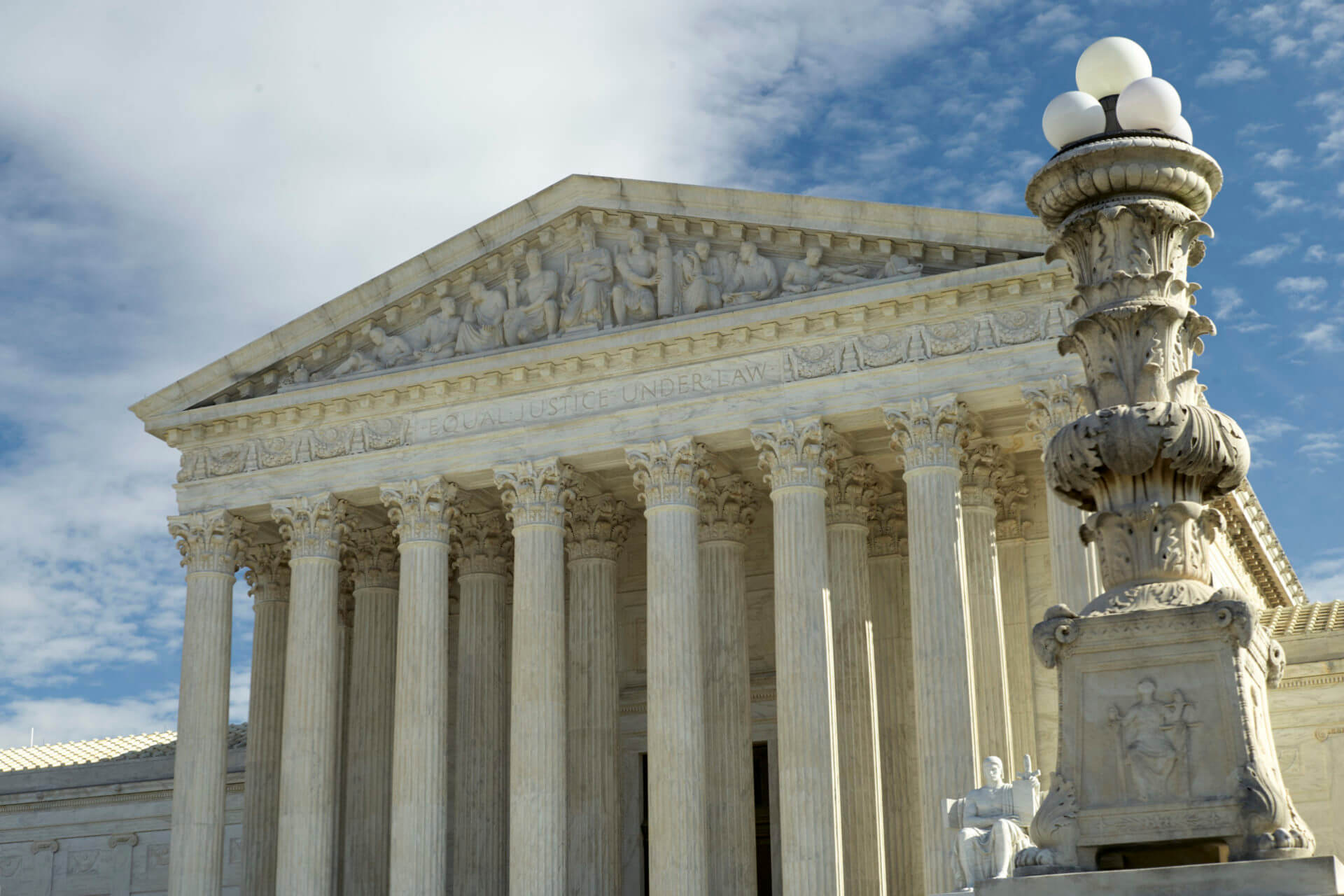 Coverage Begins Mon. May 4 at 10AM ET
ATLANTA/WASHINGTON, D.C. (April 30, 2020) — Court TV will air LIVE audio of the cases being presented in front of the Supreme Court of the United States (SCOTUS) beginning May 4 at 10:00am/ET. This the first time in the history of the country that Americans will be able to listen to real-time arguments in the highest court in the country, with several cases involving President Donald Trump and others featuring issues that impact them and the lives of their families and friends. Promo here.
To follow COVID-19 guidelines set by Center for Disease Control and Prevention (CDC), the SCOTUS Justices have broken with tradition, deciding to hear arguments remotely in ten cases across six days (May 4-6 and May 11-13) and to allow the audio of these arguments to be broadcast live as they are happening.
Court TV will present the arguments live to viewers using a similar production model as its landmark coverage of the recent camera-less Harvey Weinstein rape trial this year, presenting images and graphics of the litigants and justices as they speak to offer a visual representation of the goings on inside the courtroom. Court TV morning anchor Ted Rowlands will host the coverage which will include additional reporting and commentary from fellow anchors and on-air journalists Vinnie Politan, Julie Grant, Chanley Painter and Julia Jenae. Court TV will also air special coverage explaining these cases and their importance to viewers.
The SCOTUS cases Court TV will telecast – which include President Donald Trump's alleged attempt to shield his tax returns and other financial records – are as follows:
• May 4: United States Patent and Trademark Office v. Booking.com B.V.
• May 5: Agency for International Development v. Alliance for Open Society International, Inc.
• May 6: Little Sisters of the Poor Saints Peter and Paul Home v. Pennsylvania; Trump v. Pennsylvania and Barr v. American Association of Political Consultants, Inc.
• May 11: McGirt v. Oklahoma; Our Lady of Guadalupe School v. Morrissey-Berru, and St. James School v. Biel
• May 12: Trump v. Mazars USA, LLP; Trump v. Deutsche Bank AG and Trump v. Vance
• May 13: Chiafalo v. Washington and Colorado Department of State v. Baca
About Court TV:
Court TV is devoted to live, gavel-to-gavel coverage, in-depth legal reporting and expert analysis of the nation's most important and compelling trials. It is a multi-platform network, available to be seen on cable, over-the-air and over-the-top. Court TV is also live-streamed on CourtTV.com as well as the Court TV app for Roku®, Apple TV, Amazon Fire TV and Android and Apple devices. All feature robust and exclusive content from the massive Court TV library, including the nation's most compelling, high-profile cases over the past 20 years available on demand.