One of the most highly anticipated trials of 2023 is underway in South Carolina's low country, where the once-prominent heir to a legal dynasty now faces life in prison if convicted of murdering his wife and son.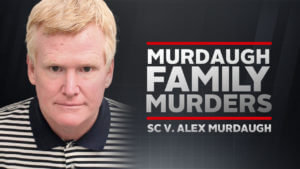 Disbarred attorney Alex Murdaugh, 54, is accused of fatally shooting his 52-year-old wife, Maggie Murdaugh, and their 22-year-old son Paul on June 7, 2021. Their bodies were found near the dog kennels on the family's estate. Murdaugh claims he was at his mother's home at the time of the shooting, but prosecutors say blood splatter allegedly found on his clothing and weapon evidence indicates he was at the dog kennels when his wife and son were gunned down.
Court TV cameras are inside the courtroom providing LIVE, gavel-to-gavel coverage of the trial. Here's how to watch:
What Channel is Court TV On?
Click here to find your nearest local Court TV affiliate.
Stream free on your devices:
Roku | Amazon Fire TV | Apple TV
Vizo | Samsung TV | PlutoTV | Tubi | YouTube TV | More
Stream free on Court TV's website:
Download the free Court TV app to watch live:
Stream free and join the chat:
(Don't forget to like, subscribe & ring the bell.)
Get exclusive updates:
Sign up for our Free Newsletter to get the latest updates right to your inbox.
Download the Court TV app to get push alerts sent straight to your phone.
COURT TV IS YOUR ORIGINAL TRUE CRIME NETWORK. DON'T MISS YOUR FRONT ROW SEAT TO JUSTICE.