BY COURT TV STAFF
Disgraced movie mogul Harvey Weinstein will soon face his toughest audience yet as jury selection begins in his long-awaited sex crimes trial.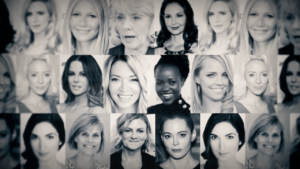 More than 100 people have been summoned to appear in New York Supreme Court on Tuesday to start the process of choosing the 12 jurors plus alternates who will decide Weinstein's fate.
Jury selection could last several weeks given the extraordinary publicity surrounding the allegations, which launched a global conversation about sexual misconduct under the shorthand #MeToo.
Weinstein has weathered an epic fall from the heights of Hollywood since 2017, when numerous women began to publicly accuse him of using his influential stature to subject them to various forms of sexual abuse, from harassment to rape.
Weinstein, 67, denies wrongdoing and claims any sex with his accusers was consensual. New York prosecutors say otherwise and charged him with two counts of predatory sexual assault, a criminal sexual act, first-degree rape and third-degree rape.
The five charges stem from accusations from two women described as complaining witnesses in the indictment. One claims Weinstein raped her in a Manhattan hotel in 2013; the other says he forcibly performed oral sex on her in his Manhattan apartment in 2016.
Prosecutors have also indicated that they will call actress Annabella Sciorra to give her account of rape in support of the predatory sexual assault charges. Prosecutors said they also intend to call three more accusers to offer evidence of an alleged pattern of criminal activity.
Now, after losing his namesake production company, his wife and his standing in America's elite cultural and political circles, Weinstein's freedom is at stake. He faces life in prison if convicted of the top counts of predatory sexual assault. And his accusers will have their day in court as allegations that prompted a cultural reckoning are put to the test. 
 Here's what to expect from the trial.
WHAT WEINSTEIN'S ACCUSED OF
The road to Weinstein's trial began in October 2017, when The New York Times and The New Yorker published bombshell reports detailing allegations of sexual misconduct from more than a dozen women currently and formerly involved in the entertainment industry.
The reports unleashed an avalanche of allegations from dozens of more women ranging from inappropriate comments to unwanted advances to rape. Weinstein is only standing trial on charges related to two women — although he was initially charged with counts involving three women.
Court TV does not normally name accusers witnesses in sexual assault trials. In this case, we are naming the women who went public with their accounts.
Weinstein pleaded not guilty in June 2018 to charges that he sexually assaulted model/actress Lucia Evans, former production assistant Mimi Haleyi and an unidentified woman. Four months later, prosecutors dropped the count involving Evans, saying she shared with a witness a different account from one she gave authorities.
But the charges involving Haleyi and the unidentified woman stand.
Haleyi, a former production assistant, told talk show host Megyn Kelly in 2017 that Weinstein forced her to receive oral sex from him on July 10, 2006.
Haleyi said she met Weinstein at a 2004 film premiere and again at the Cannes Film Festival in 2006, where she offered to help with his productions in New York. She said she worked on one of his television productions; as they became acquainted, she declined his invitation to visit Paris because she was not interested in him romantically or sexually, she said.
Haelyi described Weinstein as charming yet persistent and forceful. But she appreciated the opportunities he gave her, so when he invited her to his New York apartment one day, she accepted. Inside the apartment, she claims Weinstein backed her into a dark room and held her down while he performed oral sex on her.
Weinstein is charged with predatory sexual assault and first-degree criminal sexual act based on her account.
The second complaining witness is an unidentified woman who claims she was raped by Weinstein on March 18, 2013, in a hotel in midtown Manhattan. Weinstein is charged with predatory sexual assault, rape in the first degree and rape in the third degree in connection with this incident.
MORE ACCUSERS WILL TESTIFY UNDER DIFFERENT LEGAL STRATEGIES
After dropping the charge involving Evans, prosecutors succeeded in shoring up their case by adding a third accuser.
In July 2019, they sought a new indictment that would allow Sopranos actress Annabella Sciorra to testify about an alleged incident in 1993 in which she claims Weinstein raped her in her Manhattan apartment.
Weinstein is not charged with a crime related to Sciorra because her accusations fall outside New York's statute of limitations. But prosecutors will introduce her testimony to support the top charges of predatory sexual assault.
To prove predatory sexual assault, prosecutors must convince the jury that Weinstein committed a sexual assault against more than one victim. Adding Sciorra increases the chances that the jury will believe at least two accusers.
The government sought the new indictment after Judge James M. Burke initially barred Sciorra's testimony, ruling it inadmissible because the first grand jury had not heard it. Prosecutors corrected the omission by presenting her testimony to a new grand jury, which voted to amend the indictment.
Weinstein pleaded not guilty to the new indictment in August 2019. Burke granted a delay to give the defense time to review her testimony. Defense attorneys appeared to take the change in stride and even suggested prosecutors re-indicted Weinstein because they were desperate.
The judge also approved the state's request to call three more accusers to describe allegations from 2004, 2005 and 2013 for which Weinstein was never charged. The women are identified in court documents as "Molineaux witnesses" for a rule that limits the admissibility of uncharged crimes or similar act evidence. There are exceptions to the rule to prove intent, motive or common scheme. While it's not clear what exactly the women will say, their accounts are intended to corroborate the complaining witnesses' accounts as part of an alleged pattern of predatory behavior.
ADDITIONAL EVIDENT: EXPERT WITNESSES, EMAILS AND TEXT MESSAGES
In addition to the victim's witness testimony, prosecutors are relying on a forensic psychiatrist to discuss rape trauma syndrome and why victims delay reporting. The expert, Dr. Barbara Ziv, was a prosecution witness in the trials of TV star Bill Cosby and Penn State Assistant Coach Jerry Sandusky.
Weinstein's lawyers claim the incidents were not assaults but consensual sexual relationships. The defense is expected to take aim at the credibility of the witnesses by questioning why they did not report the alleged incidents or police.
The defense may use email and text messages between Weinstein and at least one of the accusers to prove that she kept in touch with him without expressing any fear or desire to sever ties with him.
The defense is also expected to call their own experts to testify about memory and factors that lead to memory distortion of disputed sexual encounters.
The trial is expected to last up to two months.
Seema Iyer and Chanley painter contributed to this article.