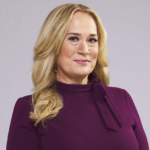 By Judge Ashley Willcott
TOLEDO, Ohio (Court TV) – When defendant Shawnte Hardin was indicted on 44 counts (37 on October 14, 2021 and seven on December 12, 2021) and pleaded not guilty, a jury trial date was set. Hardin is accused of running a phony funeral home, including abuse of a corpse, providing funeral services without a license, and fraud.
So, what happened – why is it now a bench trial?
A criminal defendant has an absolute right to a jury. The Sixth Amendment of the Constitution of the United States of America provides that "in all criminal prosecutions, the accused shall enjoy the right to a speedy and public trial by an impartial jury…" The defendant enjoys that right; they are not required to exercise that right.
To choose a bench trial over a jury trial, the defendant must waive their right to a jury trial and agree to have the judge assigned to the case try the case. Generally, the defendant must make such a waiver on the record and in writing.
On July 6, 2022, Hardin executed a Waiver of Jury Trial voluntarily waiving and relinquishing his right to a jury trial, and elected instead a bench trial before the Honorable Michael R. Goulding. The judge must now either convict or acquit Hardin on each count. The standard for a bench trial is the same as a jury trial — guilt must be proven beyond a reasonable doubt.
There are some advantages to a bench trial. The alleged crimes may be so emotional and overwhelming that a judge might cut through the guttural reaction to the evidence and focus on the facts at hand. The lawyer for the defendant may be familiar with the judge and the judge's previous rulings and opinions to gain insight into how the judge would likely rule.
A bench trial is often more efficient and quicker. Jury trials are more complicated than bench trials.
On the other hand, with a bench trial, only one person decides the defendant's fate. The prosecutor has only to convince the judge in a bench trial, instead of a panel of 6 or 12 (depending on the state and case).
A judge knows and understands the legal rules and is unlikely to acquit on emotional grounds. Perhaps a judge feels pressure to convict if there is public outcry and the judge faces re-election.
This much is certain: The State of Ohio is presenting witness after witness to convince this judge that Hardin committed numerous crimes operating a fake funeral home. Each felony carries a sentence of up to 36 months. Hardin's defense counsel has cross-examined the witnesses and has the opportunity to present witnesses on the defendant's behalf.
WHAT DO YOU THINK? WOULD YOU CHOOSE A BENCH TRIAL OR A JURY TRIAL?
Let us know on Twitter using the hashtag #FromtheBench
Watch Judge Ashley Willcott, weekdays from 3 to 5 p.m. ET. on Court TV Live, your front row seat to justice.