By: Court TV Staff
R Kelly's second bid for release from jail due to COVID-19 has been denied, according to an order from Federal Judge Ann Donnelly.
The judge acknowledged the disease has spread at Metropolitan Correctional Center (MCC) Chicago, where the Grammy-winning R&B singer is being held as he awaits trial.
The judge said Kelly's motion for release on bond did not present enough evidence that Kelly is uniquely at risk to contract Coronavirus.
Judge Donnelly also considers Kelly a flight-risk now that he's facing more severe charges, including allegedly tampering with witnesses.
Kelly was denied a bond on his first bid filed on April 7. Judge Donnelly said there were no fears the singer would contract the virus because there were no confirmed cases at MCC Chicago.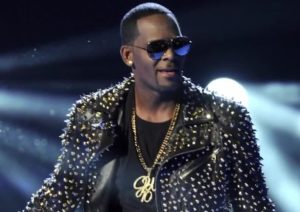 Kelly is accused of having sex with underage girls.
In 2008, Kelly was found Not Guilty in a child pornography case. The latest charges surfaced following the Lifetime documentary series, "Surviving R. Kelly" which featured alleged victims' stories of manipulation and abuse at the hands of Kelly.
Kelly has consistently denied any wrongdoing, saying all of his relationships were consensual and the girls were all of the age of consent.