CHICAGO (AP) — An Illinois judge overseeing singer R. Kelly's sexual-abuse case says he'll proceed toward a trial despite three new cases being brought against Kelly.
Cook County Judge Lawrence Flood noted Thursday at a status hearing that a federal case in Chicago, one in New York and a Minnesota case have all been brought since July. Kelly has denied any wrongdoing.
Flood asked attorneys if there's agreement about which of the four cases should proceed first. When a prosecutor said that hadn't been decided, Flood said he'd proceed for now as if no other cases existed.
The multiple cases complicate moving Kelly from a downtown Chicago jail to different hearings. A defense lawyer said Kelly didn't appear Thursday because of transportation issues.
Flood said he wanted Kelly at his next status hearing, set for Sept. 17.
R. Kelly's attorney Steve Greenberg tweeted that unlike Jeffrey Epstein, the accusations against his client "are stale."
Robert is back in Chicago and intends to remain very much alive and to fight his cases. There is a cataclysmic difference between R Kelly and Jeffrey Epstein. Unlike Epstein, the allegations against R Kelly are stale @rkelly

— Steve Greenberg (@SGcrimlaw) August 10, 2019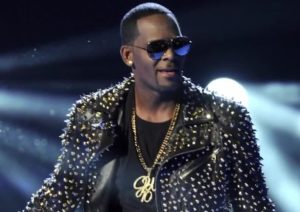 Robert Sylvester Kelly, also known as R. Kelly, was charged in February 2019 with 10 counts of sexual abuse for allegedly assaulting three underage girls and one adult woman between 1998 and 2010. Kelly pleaded not guilty to all charges. The Grammy-winning artist has sold more than 40 million albums in his career.