By: Judge Ashley Willcott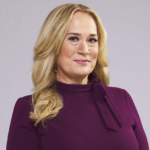 BROWARD COUNTY, FL. (Court TV) – Nikolas Cruz pled guilty to killing 17 people and injuring 17 more when he opened fire at Marjory Stoneman Douglas High School on Feb. 14, 2018. A truly horrific act. On July 18, 2022, the penalty phase before a jury of 12 people began. Now, they must decide if Nikolas Cruz will be sentenced to death, which requires a unanimous verdict following the presentation of evidence to show aggravating and mitigating factors.
Prosecutors tried to convince the jury of aggravating factors, including that the crimes were heinous, atrocious, and cruel and were committed in a cold, calculated, and premeditated manner. They presented days of heart-wrenching witness testimony from survivors of the shooting and family members of those killed. The judge also allowed pictures of the crime scene and the victims into evidence. The defense presented evidence of mitigation, trying to evoke enough sympathy to convince at least one juror to save his life. They described Nikolas Cruz as a "weird" child without sufficient support. His life was arguably doomed from the start, as the defense detailed a pregnant mother's consumption of drugs and alcohol that had long-term adverse effects on him.
DEATH PENALTY DETAILS
The death penalty, also known as capital punishment, is state-sanctioned and is currently authorized in 27 states. The death penalty has been abolished by state legislation in the remaining states. The United States Supreme Court has not declared any method of execution unconstitutional. Instead, they have allowed each state to determine which method to use. It could include electrocution, firing squad, or lethal injection. Each state provides the required statutory elements, including aggravating factors (for the state) and mitigating factors (for the defense). Death penalty proponents argue that the punishment deters crime and is appropriate for criminals who have committed the most heinous crimes. Death penalty opponents say it is cruel, unusual, and applied arbitrarily and with bias.
BOTH SIDES REST… WHAT'S NEXT?
The prosecution and the defense have rested their case-in-chief, meaning all the evidence has been introduced. Next, we'll hear the closing arguments from both sides, when the attorneys will have their last shot at summarizing the evidence in this case. After that, it will be up to the jury to decide Nikolas Cruz's fate of life or death.
WHAT DO YOU THINK? IS THE DEATH PENALTY APPROPRIATE FOR NIKOLAS CRUZ, OR SHOULD HIS LIFE BE SPARED?
Let us know on social media @courttv #fromthebench
Watch Judge Ashley Willcott, weekdays from 3 to 5 p.m. ET. on Court TV Live, your front row seat to justice.