By: Judge Ashley Willcott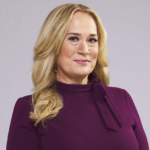 The courtroom is full, as Alex Murdaugh takes the stand to explain to the jury in his own words what happened the night his wife, Maggie, and their 22-year-old son Paul were violently killed. Murdaugh, whose family is known for their powerful legal positions and wealth dating back over a century, is charged with two counts of murder and two counts of possession of a weapon during the commission of a violent crime.
The trial is being held in a beautiful, historic courthouse in a large courtroom lined with row upon row of beautiful wooden pews, packed with court-goers. Those spectators include family, friends, and journalists covering the trial. But what really stands out is the presence of witnesses in the gallery long before they take the stand. Typically witnesses are kept isolated and not permitted to watch the proceedings before they testify to preserve fairness during the trial.
But in Alex Murdaugh's trial, his eldest son, Buster, who is a witness for the defense, has been seen seated behind his father in the courtroom almost everyday during the trial. South Carolina Law Enforcement Division (SLED) agents on the state's witness list also sit through the testimony of their colleagues as the defense cross-examines to highlight a shoddy law enforcement investigation. So, why are witnesses allowed in the courtroom before they testify?
The reason is, quite simply, the rule of sequestration is not in effect. The federal rules of evidence require the sequestration of witnesses upon request. A party typically requests sequestration to ensure that the witnesses for the other side do not hear the testimony of the prior witnesses, and do not consciously or unconsciously change their own testimony.  The South Carolina rule instead follows a prior state practice which leaves the sequestration in the discretion of the trial judge if either party requests. And if neither party requests, no witnesses will be sequestered.
State and defense witnesses can listen to all of the testimony before they take the stand. Although witnesses take an oath to tell the truth, the whole truth and nothing but the truth when they testify, is their version of the truth altered or influenced by what they have heard in court from other witnesses, even if non-intentional?
Does listening to testimony present prior to your own create implicit bias? Tell us what you think.
Let us know on social media @courttv #fromthebench
Watch Judge Ashley Willcott, weekdays from 3 to 5 p.m. ET. on Court TV Live, your front row seat to justice.