By: Judge Ashley Willcott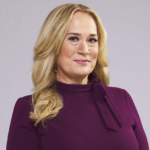 KHIMKI, RUSSIA. (Court TV) – WNBA basketball player Brittney Griner plays in Russia during her off-season. When traveling from the United States to the Sheremetyevo International Airport near Moscow, Russia, in February of this year, Griner was arrested for allegedly transporting vape canisters containing cannabis oil in her luggage.
All cannabis products are illegal in Russia. Griner faces up to 10 years in prison if convicted of transportation of drugs.
Fast forward to July, five months later. Griner remains jailed in Russia, while supporters in the U.S. have petitioned for her release and the assistance of the U.S. government. Griner herself wrote a letter to United States President Joe Biden pleading for his help.
After the trial began this month, she admitted to possessing the canisters. However, in a Russian court, an admission of guilt does not end the trial.
Instead, her attorneys have focused on her good character and athletic talent. In addition to playing professional basketball, Griner is a seven-time WNBA All-Star and two-time Olympic gold medalist, who plays in the Russian Premier League.
Tuesday, in the Russian court, testimony was presented that cannabis is considered legitimate medicinal use in other countries, although illegal in Russia. The defense asserted that Griner had no criminal intent in transporting the cannabis canisters into Russia, and that she has a prescription for it in the U.S. and inadvertently packed it in her luggage because she was in a hurry, stating:
"The Russian public has to know, and the Russian court in the first place has to know, that it was not used for recreational purposes in the United States. It was prescribed by a doctor," said defense attorney Alexander Boykov. He added, "We are not arguing that Brittney took it here as a medicine. We are still saying that she involuntarily brought it here because she was in a rush."
These arguments are mitigating evidence for the court to consider in determining Griner's sentence. Regardless, it is uncontested that Griner entered Russia illegally in possession of cannabis oil. The question becomes, how much time will she be ordered to spend in prison?
Tell us what you think
• Should the Russian court grant leniency and sentence less than 10 years in prison for Brittney Griner?
• Should she be required to serve 10 years for her admission, even if she had no intent to transport cannabis into Russia, where it is illegal?
• Is she a political pawn that will not be released for 10 years unless the United States makes a deal with Russia?
• Ignorance of the law is no defense. Will it help Griner in Russia?
Watch Judge Ashley Willcott, weekdays from 3 to 5 p.m. ET. on Court TV Live, your front row seat to justice.