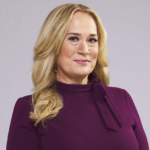 By: Judge Ashley Willcott, Court TV
Darrell Brooks, Jr. is accused of 77 crimes, including six counts of first-degree intentional homicide for driving into a Christmas parade in Waukesha, Wisconsin on November 21, 2021. This week he announced to Waukesha County Circuit Court Judge Jennifer Dorow that he wished to represent himself. His public defenders filed a motion to be allowed to withdraw from the case.
The Sixth Amendment of the United States Constitution guarantees criminal defendants specific rights, including the right to an attorney. If the criminal defendant cannot afford an attorney, one is appointed to represent the defendant based on indigent status. This is meant to ensure that every criminal defendant has legal representation. So what happens when criminal defendants choose to represent themselves? This is referred to by judges and lawyers as "pro se" or "pro per," Latin for "in one's own behalf."
Now that is a horse of a different color.
In any court, when criminal defendants expresses a desire to represent themselves, it is incumbent on the judge to ensure that the defendants are competent to represent themselves; that they understand and can participate in the trial. The entire community has an interest in seeing that justice is served; and individuals deemed incompetent representing themselves isn't fair. In order to determine competency, the judge will consider factors such as the age of the defendant, the level of education of the defendant, the familiarity of the defendant with the English language, and the seriousness of the crimes charged. Judges will generally also ask questions to ensure the waiver of counsel is knowingly, willingly, and voluntarily made.
When Brooks asked to represent himself, Judge Dorow inquired whether he understand the charges against him, to which he replied he did not — although he did eventually acknowledge that he was "aware" of the charges and the possible punishments of hundreds of years in prison if legally convicted. The judge warned him of the dangers of representing himself, and although he seemed confident to do so in his responses, he did state repeatedly that he was confused as to how the state could be the plaintiff.
Upon hearing a final "I'm not going to answer any more questions until you answer the question of how the state can be a plaintiff" from Brooks, the judge continued the hearing until the following day leaving Brooks with a "waiver to the right of attorney" form to be completed. The next day, another contentious battle ensued. While informing Brooks of his rights and going through his waiver to the right of an attorney, Brooks continued to interrupt Judge Dorow, peppering her with questions, semantics and arguments. She grew weary of the interruptions and chastised him, basically indicating her expectation that he behave like any attorney in court would behave.
The judge relied in part on mental examinations of the defendant, to which Brooks objected, given he is no longer pursuing an insanity defense. While Judge Dorow did not go into details of the evaluations, she did state that she does not read them to suggest that he is not competent. She also took into account her own observations of the defendant. She included on the record that although she received a letter from the defendant's mother pleading for his representation given his lack of competence, she could not take that letter into account.
Her final decision? That although Brooks shows minimal competency, he is legally competent enough to be allowed to represent himself.
My opinion? Brooks states on the record that he does not understand the charges against him, and that he does not understand how the state can be the plaintiff in the case. He is clearly unable to participate successfully in the trial as he continued to inappropriately interrupt the judge in spite of her best efforts to keep him in line.
His behaviors in court are indicative of his inability to act as his own attorney. Another option could be to leave the court-appointed counsel in place to be present in court to assist the defendant in a hybrid defense as needed during the trial.
Regardless, this issue is ripe for appeal.
WHAT DO YOU THINK? IS IT FAIR FOR THE JUDGE TO ALLOW DARRELL BROOKS TO DEFEND HIMSELF?
Let us know on social media @courttv #fromthebench
Watch Judge Ashley Willcott, weekdays from 3 to 5 p.m. ET. on Court TV Live, your front row seat to justice.