BY COURT TV STAFF
Dr. Yazeed Essa was convicted of murdering his 38-year-old wife Rosemarie Essa by placing cyanide in her calcium caplets.
The victim's family thought Essa was a loving husband – but it was soon revealed that he was living a double life. When police were closing in on him, he left behind two small children and led authorities on a 2 year international manhunt.
He was arrested in Cyprus in October 2006 and brought back to the United States to stand trial.
Dr. Yazeed Essa's trial, including jury selection, took place over a period of seven weeks from January 18 to March 5, 2010. The trial unfolded much the same way as his story, with those close to him serving as witnesses for the prosecution, reconstructing the events following his  wife's death.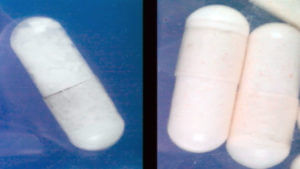 With almost no forensic evidence to prove his guilt, prosecutors built a circumstantial case.  Incriminating testimony by family members, friends, lovers and colleagues included everything from his numerous infidelities to an alleged confession to his flight overseas.
While the State painted the defendant as a callous killer who fled the country and abandoned his children to avoid being prosecuted for his wife's murder, the defense painted him as an unfaithful but loving husband who had no reason to kill his wife.
It took the jury about 22 hours over four days to reach a verdict on the single count of Aggravated Murder. Essa showed no emotion and maintained the same stoicism as he did throughout the trial.