By: Court TV Staff –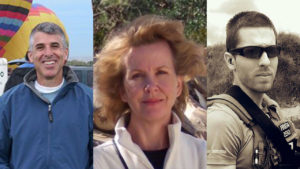 A family killed in cold blood in their home deserves justice by the harshest punishment available in the State of Florida. According to prosecutors, the killer chose an international video model, a sex addition and money over the people closest to him – his family.
BEFORE THE MURDERS
The crime was planned out, premeditated, and motivated by a desire to be with Silviya. Grant Amato cared only about getting more money to spend on a façade he had created online—a relationship with "Silvie" and the wealthy persona he portrayed to her.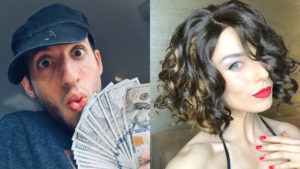 Family members and friends will testify about the hundreds of thousands of dollars Grant stole from his parents and brother to spend online and wire to the model. Up until 2:00am in the time frame of the homicides, Grant uses his brother's credit card to spend $600 on online tokens.
An undated letter found on Grant's computer by police apologizes to a group of men only referred to by first name. The men were part of a chatroom that watched and communicated with "Silvie" at the same time, putting in requests for "perverted poses and outfits" and trying to out "tip" each other. Grant explains he lied to the group and to Silviya about being a rich gamer and driving a BMW and asks for forgiveness.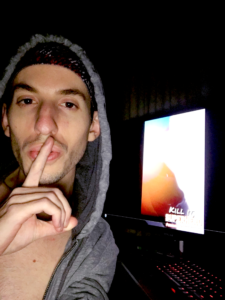 "I am unable to function normally without her. Not hearing her good mornings or good nights, not talking for hours a day…I truly loved this woman. I send her messages every day and get no response. She is my everything and I will give her my life to simply be able to make her smile."
This line of thinking led Grant to end the lives of the people who stood in between his happiness with Silviya.
DAY OF THE MURDERS
On the morning of January 25, 2019, neighbors report seeing Grant in his white Honda Accord in the subdivision, placing him at the scene while Chad, Margaret, and Cody were likely dead inside the family home. After police arrived and taped off the crime scene, a deputy reported seeing a white vehicle drive up then make a U- turn to leave.
AFTER THE MURDERS
During Grant's interview with police, he mentions seeing the commotion around his home but left because he "didn't want to know."
Prosecutors have also collected scores of evidence highlighting Grant's post-incident actions including jail calls and emails about the case and the victims' life insurance policies. Several pre-trial motions were filed attempted to introduce Grant's jail email password that references an anime series "Death Note" in which the character "Light" murders people. That state says this choice of password shows a guilty conscience.
State Potential Witnesses Named in Discovery
Evamarie Multari, Seminole County Sheriff's Office (SCSO)
Dr. Christine Snyder, crime scene supervisor
Nathan Wilkerson, SCSO investigator
Daniel Anderson, SCSO investigator
Expert Walter Goodwin, Seminole Co. Fire Department
Brian Bassett, Seminole Co. Fire Department
Expert Edgar Perez and Richard Ruth Jr. with FDLE
Dr. Tera Jones Medical Examiner, Lake County
Jason Amato (Grant's oldest brother)
Donna Amato (Grant's aunt)
Gloria Amato (Grant's grandmother)
Troy Amato (Grant's uncle)
Sloan Young (Cody's girlfriend)
Gail Bradford – Orlando Regional Medical Center
Robert & Rebecca Hedrick – neighbor
Erika Johannsen, Erin Rosenbaum of Express Scripts
Janell Kennedy and Melania Olveri of CVS where Chad worked
Nobel Willits – Florida's Turnpike Enterprise
Valerie Toodles, Lake County Medical Examiner's Office
Jericho Fine, went to Japan with Grant and Cody