By: Court TV Staff 
A 30-year-old Florida man has been sentenced to a life in prison without parole after being found guilty of murdering three of his family members after an argument regarding a Bulgarian webcam model.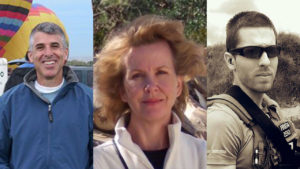 On July 31, 2019, Grant Amato was convicted of fatally shooting his father, mother and brother in late January of 2019. The bodies of 59-year-old Chad Amato, 61-year-old Margaret Amato and 31-year-old Cody Amato were found in their Seminole County home on January 25.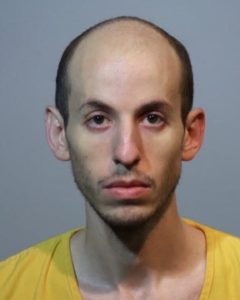 Amato Arrest Warrant
During a police interview, Grant Amato reportedly said he and his father, Chad Amato, got into an argument the night of January 24. Chad Amato was upset Grant Amato was still communicating with a webcam model identified as Silvia, whom he met in June 2018, and had sent around $200,000 of his family's money.
Grant Amato told police his father gave him an ultimatum-enter an addiction program and stop talking to Silvia or leave home. Grant Amato said he chose the latter.
The bodies of the three victims were found the next day after a co-worker of Cody Amato called police to conduct a welfare check when he didn't show up for work. Grant Amato was arrested three days later on three counts of murder, which he pleaded not guilty to. Prosecutors are seeking the death penalty.
Prior to the murders, Grant Amato was reportedly facing charges of theft and improperly administering drugs to patients at a nursing job he was fired from.
PORN OBSESSION MURDER TRIAL DAY 2: More tears from the defendant, #GrantAmato, during crime scene analyst testimony this morning.

What will this communicate to the jury? pic.twitter.com/CoQN1jXeLs

— Court TV (@CourtTV) July 24, 2019
TIMELINE OF EVENTS
The following is a timeline of the most important events in this case.  The dates noted with an asterisk are approximate.
June 2018  Grant Amato is suspended and arrested from his nursing job at AdventHealth Orlando for stealing and improperly administering drugs. He had also failed out of anesthesiology school.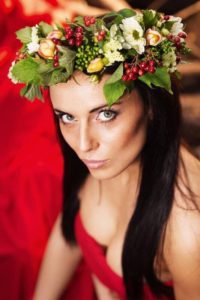 Grant meets an adult website video model "Silvia" online through Cam Girls site.
December 23  Grant agrees to go to a rehab facility in Fort Lauderdale after his family discovered his obsession with Silvia and the $200,000 he spent on her through funds he stole from relatives. He promises to stay 60 days.
January 4 or 5, 2019* Grant leaves the rehab facility after two weeks.
January 25 9:17 a.m. Police arrive at the home of Chad and Margaret Amato to do a welfare check.
2:47 p.m. Grant registers for a room at the Double Tree Hilton hotel in Orlando.
January 26 9:30 a.m. Police confront Grant at the hotel. He travels to police station voluntarily and is released after questioning.
January 28  A deputy, armed with a warrant, locates Grant at a Hampton Inn in Lake Mary, Florida and places him under arrest for three counts of murder. Grant is held on no bond.
February 14  State files notice of intent to seek the death penalty.
July 15  Jury selection begins.
July 23 Opening statements begin.
July 31 Grant Amato is found guilty of three counts of first-degree murder.
August 12 Penalty Phase begins.