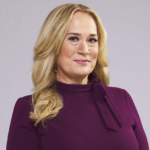 By: Judge Ashley Willcott, Court TV
FROM THE BENCH: 
A tale of two convictions.
It is justice, but is it fair?
ADNAN SYED
More than 20 years ago, Adnan Syed was convicted of first-degree murder, kidnapping and robbery when he was only 17 years old for killing his ex-girlfriend, Hae Min Lee. Lee was a high school student last seen alive after school on January 13, 1999. Four weeks later, her body was found in a Baltimore city park, strangled to death.
Syed received a life sentence plus an additional 30 years to serve. Syed has always maintained his innocence, and his case is the subject of the popular podcast Serial. This week, Baltimore prosecutors filed a motion requesting a new trial for Syed. After a series of unsuccessful appeals, this time, the judge vacated Syed's conviction.
Interestingly, it was the prosecutors who allege information about alternative suspects was kept from the defense, as well as the fact that one of the suspects in the original investigation had threatened to kill Lee. Prosecutors have 30 days to decide whether to proceed with a new trial or drop the charges against Syed, who walked out of prison this week as a free man.
MICHAEL CARNEAL
25 years ago, Michael Carneal pleaded guilty to three counts of murder, five counts of attempted murder, and one count of first-degree burglary for killing three students and injuring five others in a Paducah, Kentucky school shooting. A then 14-year-old Carneal took a stolen pistol and opened fire on a prayer group gathering in the school lobby before the start of the school day at Heath High School. He was sentenced to life in prison with the possibility of parole, the maximum sentence possible for his age. Next week, the full state parole board must decide if Carneal will be released or denied the chance to ever leave prison. He, too, might walk out of prison, a free man.
JUSTICE – IS IT FAIR AND IMPARTIAL?
When there is prosecutorial misconduct and a person is convicted and sent to prison, justice demands correction. The Sixth Amendment of the U.S. Constitution is the bedrock of criminal law which, in theory, should guarantee the rights of every criminal defendant, including the right to know the evidence against you.
Syed, who continues to maintain his innocence after being locked up for more than 20 years in a case in which we now know there were unexplored suspects, walked out of prison because of prosecutorial misconduct.
But is it fair? And does an overturned conviction mean they didn't do it?
In the case of a convicted school shooter, whose received the maximum sentence allowed by law… after they've served their time, should they then be allowed to walk free out of prison?
Carneal believes he should be granted parole, even though he admits, as recently as a few days ago, he heard voices telling him to jump off the stairs. He heard voices when he committed the horrific crime of opening fire on a prayer group of students at school as a teenager.
Victims are afraid of what he will do if released. What if he goes off his medication? Is it fair to release him? Is it fair to him to not be allowed to seek parole in the future and remain incarcerated when he has already served a 25-year prison sentence?
WHAT DO YOU THINK? DO YOU AGREE WITH THE RELEASE OF SYED?
WOULD YOU AGREE A RELEASE OF CARNEAL?
Let us know on social media @courttv #fromthebench
Watch Judge Ashley Willcott, weekdays from 3 to 5 p.m. ET. on Court TV Live, your front row seat to justice.