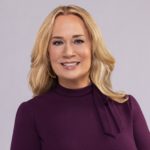 FROM THE BENCH
MA v. Mario Batali – Where's the jury?
BOSTON (Court TV) — A judge found former celebrity chef Mario Batali NOT GUILTY of indecent assault and battery after hearing testimony in a criminal case involving a woman who accused Batali of forcibly kissing and groping her as they took a selfie together in March 2017.
You may recognize Batali as a longtime fixture on the Food Network Channel and ABC's "The Chew."
As his trial played out in a Boston courtroom, many wondered where was the jury?
WATCH TRIAL ON DEMAND: MA v. MARIO BATALI (2022)
The Sixth Amendment of the Constitution guarantees a trial by jury. "In all criminal prosecutions, the accused shall enjoy the right to a speedy and public trial, by an impartial jury…" However, in most states, a criminal defendant can waive their right to a jury trial, which Batali did in this case. As a result, the judge, not a jury, served as the trier of fact in a bench trial.
Why would Batali choose a bench trial with serious sexual allegations against him? Is there an advantage to have a judge versus a jury of six or twelve decide his fate?
Sometimes a criminal defendant may elect for a bench trial if the core question is legal, not factual. Or perhaps during pre-trial motions, the judge made rulings or comments that the defense felt were favorable to the defendant. Ultimately, there is some reason the defense thinks the judge is more likely to find the defendant not guilty than a jury.
Keep in mind, a jury is less predictable than the judge, especially if the parties know the judge. The judge's prior decisions could provide insight into a likely outcome in the case.
On the other hand, jury trials are the bedrock of our judicial system. A jury may take more time to deliberate before reaching a decision. And remember – the defense must only convince ONE of the jurors of reasonable doubt.
Considering his verdict, one could argue that Batali made the right choice by presenting his case to only one person – the judge. What do you think?