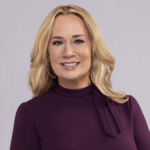 FROM THE BENCH – Sidebars: Stifling or Strategic?
All eyes are on Amber Heard as she delivers her highly-anticipated testimony in the Johnny Depp Defamation Trial, but what's with all the interruptions?
During her direct examination, Heard's attorney continues to ask her questions about what she told and texted friends about her ex-husband's alleged abuse. This has repeatedly prompted a resounding hearsay objection from opposing counsel, usually followed by a sidebar. Testimony stops, both parties approach the bench, and many of our viewers are left wondering what's actually going on?
Sidebars serve an important purpose in trials. It is the opportunity for counsel from both parties to approach the bench (with permission of the court) to discuss an objection, evidentiary issue, or clarification with the Judge, not heard by the jury. As a judge, it is often a way to manage the courtroom and determine issues to ensure that the rules of evidence are followed and that the trial is proceeding as seamlessly as possible.
In the case of Amber Heard's direct examination, after the hearing objection by Depp's legal team, the hearsay objection was sustained and questioning continued by counsel for Heard. Not surprisingly, the same objection pattern continues in this trial.  So the question remains: Are the objections and sidebars a strategy by counsel to interfere with the flow of the witness' testimony, or the result of inexperienced trial attorneys that are stifling the flow of the case and the attention of the jury? It is a thin line to walk.
Sidebars should not interrupt the proceedings regularly, especially at the expense of the jury. A sidebar is intended to be reserved for a desired conversation, rather than an actual tool or tactic for lawyers to use in their favor.
Of course, there's always the chance the judge could shut it down altogether and not allow a sidebar. This is a risky move, however, as it opens the door for something to be said in the presence of the jury, which could create an appealable issue. Another judiciary tactic to avoid sidebars is to call the attorneys back to the judge's chambers and sort it all out at once to avoid further delays.
Tell us what you think using #CourtTV — is the sidebar being used as an actual tool for counsel, rather than a legitimate desire for a conversation?
Watch Judge Ashley Willcott, weekdays from 3 to 5 p.m. ET. on Court TV Live, your front row seat to justice.