FROM THE BENCH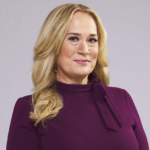 By: Judge Ashley Willcott
FAIRFAX, VIRGINIA (Court TV) — The world is captivated by the dual defamation trial of Johnny Depp v. Amber Heard amid allegations of substance abuse and domestic violence.
The Hollywood A-lister trial has been riddled with objections and sidebars, while the jury is left twiddling their thumbs, waiting to hear more evidence.
Legal analysts and the court of public opinion have praised the legal team of the former "Pirates of the Caribbean" star for textbook cross-examination of Amber Heard. In contrast, the legal team for Heard, known for starring roles in "The Rum Diary" and "Aquaman," has been criticized for failing to object and not protecting Amber while testifying.
Can there be too many objections? Or not enough objections?
The rules of evidence are procedural rules that govern what evidence can and cannot be considered by the trier of fact in a criminal or civil trial. Here it determines what evidence seven jurors in Fairfax, Virginia, can consider in this civil case. But there is a difference between knowing the rules and knowing how to apply them in the courtroom.
Step 1: Knowing the rules.
Objections are raised when an attorney believes that the question or matter objected to is improper or illegal. Examples in Depp v. Heard include:
Hearsay – an out-of-court statement offered to prove the truth of the matter asserted
Speculation – the witness is asked to interpret someone else's state of mind
Leading – a question that suggests the answer to the question
Lack of foundation – trying to admit evidence without first establishing the requisite legal basis
Step 2: How to apply the rules.
The effective use of objections during a trial is an art. If an improper question does not hurt your client's case or position, it may be best to let it go and not aggravate the jury with numerous, unnecessary objections. On the other hand, if lodging proper objections, even when not necessary, throws off opposing counsel and undermines their effectiveness with the witness, it may be the best strategic decision to object every time there is a basis.
Camille Vasquez lodged objection after objection when attorney Elaine Bredehoft questioned Heard. Bredehoft did the opposite – she made virtually no objections during Vasquez's cross of Heard.
What do you think? Should Vasquez have made fewer objections? Should Bredehoft have made more objections to protect her client from Vasquez's fiery cross-examination? You be the judge.