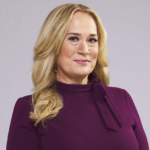 DELPHI, IN. (Court TV) – Citing intense public scrutiny and media attention following a "press release" by the defense, prosecutors in the Delphi Murders case asked an Indina judge to issue a gag order to bar those connected to the trial from making "extra-judicial statements by means of public communication," including social media. The question is, why did they want one? And is it fair? To answer these questions, let's look at what happened in the case.
CASE BACKGROUND
More than five years ago, on Feb. 13, 2017, best friends Liberty Rose Lynn "Libby" German, 14, and Abigail J. "Abby" Williams, 13, were dropped off near the Monon High Bridge to walk along the Delphi Historic Trail. They did not show up at the pre-arranged pick-up time. The next day, anxious searchers found the bodies of the two girls. No arrests were made in over five years, despite a picture and video of an alleged suspect. Everything changed on Oct. 28, 2022, when authorities arrested and charged Richard Allen with two counts of murder for the deaths of Abby and Libby.
INITIAL CHARGING DOCUMENTS SEALED
The public learned very little about Allen immediately following his arrest, partly because the court kept the probable cause affidavit under seal at the local prosecutor's request. As a result, the public could not see or access the affidavit, which contained details of the evidence supporting Allen's arrest. Several news organizations filed a brief with the court asking Judge Frances Gull to unseal the documents. One month later, the judge unsealed the documents.
GAG ORDER ISSUED
Once the initial charging documents were unsealed, Allen's attorneys commented on the evidence in a press release. A few days later, Judge Frances Gull issued a gag order on Dec. 2, 2022, barring prosecutors, defense, police, and family members from talking publicly about the case. There is a hearing scheduled for Jan. 13, 2023, to extend the time the gag order will be in place and address a request from Allen to move the trial out of Carroll County.
HOW CAN A JUDGE TELL PARTIES NOT TO TALK ABOUT A CASE?
The Supreme Court of the United States, the highest court in the nation, has held that the public has a First Amendment right to attend criminal trials. Richmond Newspapers, Inc. v. Virginia (1980). The presumption of access may only be overcome by showing that:
1. Closing a court proceeding preserves a higher interest.
2. The closure is narrowly tailored to serve that interest. For example, court proceedings might be closed to protect the privacy of witnesses, jurors, or victims.
3. Further, before closing a proceeding, a trial court must exhaust all reasonable alternatives to the closing and make specific findings of fact detailing the need for closure.
The Supreme Court also ruled that defendants are entitled to impartial juries, and trial court judges should take strong measures to uphold the right to a fair trial. Sheppard v. Maxwell, 384 U.S. 333 (1966) A gag order is a court order banning designated persons, such as attorneys, parties, family members, and other involved parties, from talking to the media or public about the case.
If necessary and narrowly tailored, a gag order is a less restrictive tool that judges can use to prevent prejudicial information from tainting a jury pool and ensure due process and the fair administration of justice.
In a case like Delphi, with the gruesome murder of two young girls remaining unsolved for more than five years in a small, seemingly safe community, people want to know what happened.
IS A GAG ORDER APPROPRIATE IN THIS CASE? WHAT DO YOU THINK?
Let us know on social media @courttv #fromthebench
Watch Judge Ashley Willcott, weekdays from 3 to 5 p.m. ET. on Court TV Live, your front row seat to justice.