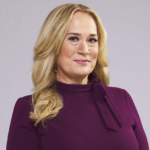 By Judge Ashley Willcott
DOUGLAS COUNTY, Neb. (Court TV) — Angela Hock, 36, is on trial this week for negligent child abuse resulting in death. On June 14, 2019, Hock acted as a midwife to Emily Noe, 25, for a planned home birth. While Noe was in labor, she noticed one of the baby's feet protruding from her vagina. According to Noe, Hock asked if she wanted to continue and stated she was trained to handle breech babies. Noe decided to move forward with the home birth.
Hock delivered the baby to her shoulders before she realized she could not complete the delivery. Hock's assistant called 911. Emergency Medical Technicians (EMTs) eventually delivered the baby girl, who was limp and had no pulse, on the way to the hospital. According to the doctor, the baby had been without oxygen during her delivery. Vera Noe was pronounced dead on June 17, 2019. She was only two days old.
The Sixth Amendment of the U.S. Constitution guarantees every criminal defendant the right to a jury trial. It states, "In all criminal prosecutions, the accused shall enjoy the right to a speedy and public trial, by an impartial jury." But the defendant may waive their right to a jury trial and agree to a bench trial, where the judge decides the verdict.
In this Midwife Delivery Death Trial, Angela Hock has opted for a bench trial before the Honorable Judge Timothy Burns. The judge must now make findings of fact based on the evidence presented and decide if Hock is guilty of negligent child abuse resulting in death beyond a reasonable doubt.
Why did Hock choose to have a judge decide her case?
There are advantages to a bench trial with these facts.
First, the preventable death of an innocent newborn is a terrible set of circumstances to put in front of a jury, especially when it results from the actions of an unlicensed midwife who did not have the appropriate medical training. Jurors generally have not been exposed to such horrific imagery and testimony. As a result, they are more likely to have an emotional reaction than a judge with extensive experience reviewing gruesome evidence without regard to fault.
Second, Hock's attorney presents a technical defense based partly on Nebraska statutes. During opening statements, defense attorney Keith Dornan stated that the State of Nebraska put mothers like Emily Noe at risk because they failed to establish laws regulating midwifery. He further suggested that criminal law does not allow scapegoating – singling out or blaming a person for something terrible that has happened. This defense focuses on the language and nuances of Nebraska laws, including the rules and regulations regarding midwives in permitted practices. All of which may be easier for a judge to follow, rather than a jury.
Tell us what you think – under these circumstances, would you choose a bench or jury trial? Let us know on Twitter @CourtTV #FromtheBench
Watch Judge Ashley Willcott, weekdays from 3 to 5 p.m. ET. on Court TV Live, your front row seat to justice.