By Judge Ashley Willcott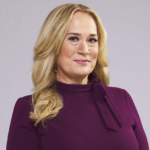 ATLANTA (Court TV) – The holiday season is upon us and is a reminder for me to pause and be grateful for blessings, thankful for our Court TV fans, and above all, thankful for our justice system.
Math Teacher Murder Trial: Matthew Terry was convicted of the fatal stabbing of his girlfriend Kay Baker. His first two victims survived to testify about it. His last did not.
Deadly Parade Crash Trial: Darrell E. Brooks was convicted in Wisconsin for intentionally driving a red Ford Escape through the annual Waukesha Christmas Parade on Nov. 21, 2021, killing 6 spectators and injuring 61 others. The trial took on an added allure of the defendant representing himself, disrespecting the judge and disrupting the courtroom.
Parkland School Massacre Trial:In a stunning turn of events in October 2021, Nikolas Cruz pleaded guilty to all charges against him in the Parkland, Florida, mass shooting, during which he opened fire on students and staff at Marjory Stoneman Douglas High School, killing 17 people and injuring 17 more. Cruz addressed the court during his plea. He apologized for his actions and said it should be up to the families of the victims, not a jury, to sentence him. After a lengthy and emotional sentencing hearing, the jury did not recommend the anticipated death penalty. Cruz instead received consecutive sentences of life without parole.
Transparency of our criminal justice system is an integral part of the fabric of our nation. It ensures that rules of evidence and laws are followed, and that the constitutional rights of each of us are protected — even those who may be guilty of horrific crimes.
However, trials are only a small piece of the story. A successful conviction of the right person begins at the beginning. From the discovery of a gruesome scene to the endless searching for a child who has disappeared. A successful investigation by law enforcement culminates in the prosecution of the person who committed the crime.
I am especially thankful for Court TV and the opportunity to shine a light on these injustices from the moment they're discovered until the moment the guilty are convicted and sentenced. I am thankful for the viewers who take the hard but necessary ride along with us at Court TV to keep these victims at the forefront and these hardened criminals at bay.
Education is prevention. Watching and understanding our legal system can only improve our legal system. Our justice system is the best in the world, but it is not perfect. I am thankful that kind, generous, loving, caring people outnumber hateful, evil criminals. I am thankful for a season to reflect on all that is good.