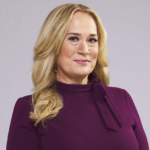 By: Judge Ashley Willcott
I used to be a judge, and I want to give you my perspective — my thoughts on the Bryan Kohberger case in Idaho.
READ MORE: Judge rules on defense motions in case against Bryan Kohberger
Keeping in mind there are motions that were filed by the defense, some viewers have said, "Wait a minute! Why are they filing these motions? Why should the defense get to see those grand jury proceedings, for instance, even if under seal, because those are secret. Why should he get to delay this matter so he gets all this discovery?"
Why?
Because of the presumption of innocence and a zealous defense that is saying: We need all that information to ensure that we can put on a fair case to represent our client.
READ MORE: Prosecutors seek the death penalty against Bryan Kohberger
I think they are completely appropriate motions and the judge now has to decide the rulings that they are going to make. I think those grand jury proceedings can be released under seal, but stay tuned — we'll see what the court does.
Watch Judge Ashley Willcott, weekdays from 3 to 6 p.m. ET. on Court TV Live, your front row seat to justice.