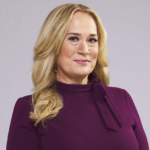 By: Judge Ashley Willcott
I have three things to share with you in the case out of Iowa where defendant Henry Dinkins is charged with actually kidnapping and murdering a 10-year-old child, a little girl by the name of Breasia Terrell.

READ MORE: IA v. Henry Dinkins: Sleepover Kidnapping Murder Trial
1. Think about this: A strong circumstantial case is being put up by the state, and the defendant — a convicted sex offender — has chosen a bench trial. Why? I think because it's too emotional. If you take this one to a jury, guess what? I think they're likely to convict based on the emotions and circumstantial evidence. The judge is an expert in the law; let him make the decision.
2. If you see someone doing something with a child at 3 a.m. — like leaving the apartment or being gone — ask questions, say something, because it may not be a good thing that they're disappearing with a child. When Dinkins' ex-girlfriend testified, the prosecutor asked her if she regretted not asking more questions about why Breasia was alone with the defendant that night at 3 a.m. to which she responded, "Every single day."
3. Once a sex offender, always a sex offender. What I mean by that is there is no cure for sex offenders — only potential treatment.
Let us know your thoughts on social media @courttv #fromthebench
Watch Judge Ashley Willcott, weekdays from 3 to 6 p.m. ET. on Court TV Live, your front row seat to justice.